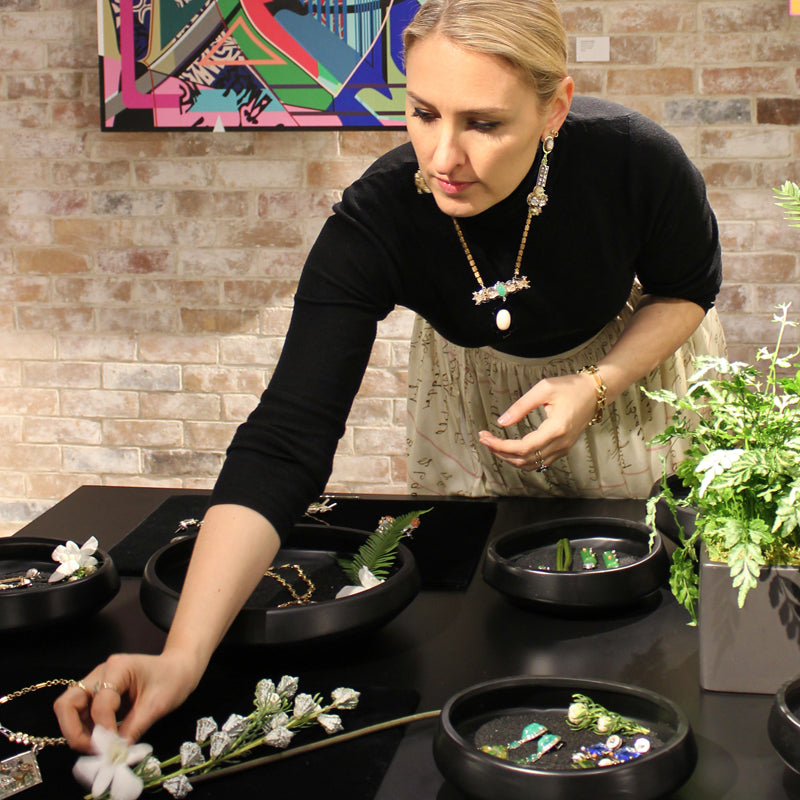 EVENTS: FINE VINTAGE DEBUT AT NEW YORK CITY JEWELRY WEEK
When the debut of our Fine Vintage collection serendipitously aligned with the first ever New York City Jewelry Week it felt like fate. To mark the occasion, we partnered with NYCJW to host two distinct events. Attended by a select group of loyal fans and industry insiders, these events felt like the perfect way to introduce Fine Vintage to the world.
View the full collection here and see more from these events below:
Our first event was held at LE BOARD - a concept retail space on the Upper East Side that focuses on female designers. Lulu Frost alongside the women behind jewelry brands Ex Ovo, L'Enchanteur and Street Royalty came together for a designer exhibition that showcased their latest collections. Designer Lisa Salzer-Wiles was on hand to guide guests through her inspiration for the new Fine Vintage collection, offer style tips and of course, snap a few pics. 
Our second event was a more intimate gathering in the atelier of master jeweler Kenny Hwang, where the entire Fine Vintage collection was hand-forged by Hwang himself. Together, Lisa and Kenny offered guests an immersive studio tour - sharing the details of how these incredible one-of-a-kind pieces were designed and fabricated.