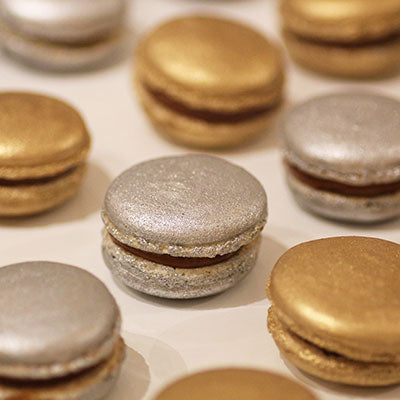 EVENTS: LULU FROST X WEST ELM LAUNCH PARTY
Storing jewelry is not an easy task. Necklaces tangle up, earring studs may go missing and more often than not, you just can't find what you're looking for. Our latest collaboration is the answer to your jewelry storage woes. Designer Lisa Salzer partnered with West Elm to create a set of jewelry boxes and trays to hold, collect and display your favorite gems. Inspired by Lisa's own jewelry storage (she uses an old mail sorter to keep most of her pieces organized) and sprinkled with Art Deco influences, the collection is a must-have.
In celebration of the collaboration West Elm Chelsea hosted a launch event, complete with custom napkins, metallic macaroons and champagne for all. See below for images from the launch party and shop the collaboration here.