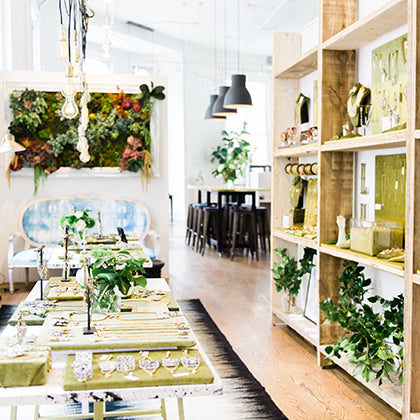 GRAND OPENING OF #THELULUSHOP
We have an exciting announcement!   We've opened up SHOP and transformed our Flatiron studio space into our first-ever retail store, #TheLuluShop.   To celebrate the grand opening we hosted an open-invitation event with lots of Veuve Cliqcout champagne, Plaza cookies, complimentary numerology readings and a custom Plaza Bar where guests could design unique pieces on the spot with our expert team.   We even created custom social media cards with illustrations by Blair Breitenstein and asked guests to fill-in-the-blank, "Jewelry has the power to ______" (see the answers in slideshow below).  Cheers to this new endeavor and thanks to all who stopped by to raise a glass!
*See event photos in the slideshow below, and scroll to the bottom of the post to see Instagram snaps from guests.
#TheLuluShop
Located:
12 East 20th St. Floor 2 (between 5th and Broadway) 
Hours:
Monday-Friday 11-6PM
Email:
amber@lulufrost.com for specific questions
*Stay tuned on our social media channels as hours are subject to change for the holiday season