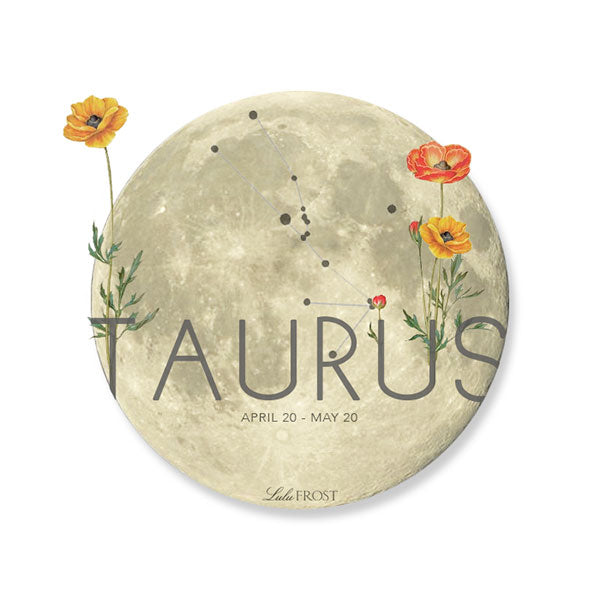 LULU FROST ZODIACS: TAURUS
The Future According to Lulu Frost: A monthly guide to Zodiacs as predicted by designer Lisa Salzer.
As an Earth Element sign, you are a stable, loyal and goal-oriented realist… thanks for keeping the rest of us in line. You are a master of turning your ideas into reality. Grounded and prepared, you are likely to have a few bucks in the bank for a rainy day.
 Patient, persistant, generous & reliable. 
 Working with your hands and mind, listening to music, cooking delish meals and other aesthetic pleasures.
Remain completely committed to your goals - you don't turn back once you've set a path for yourself. Go walk down the road and reap your rewards.
The Taurus team loves touch... If you are planning to date one, get ready for lots of cuddling sessions.