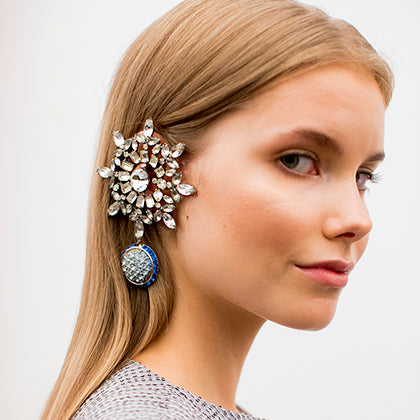 NYFW: LULU FROST X HOUGHTON
This New York Fashion Week, designer Lisa Salzer teamed up with womenswear designer Katharine Polk to create a kick-ass collection of vintage ear cuffs for Houghton's Spring/Summer '15 runway show. The one-of-a-kind pieces were handmade in our NYC-studio using a mix of elements from 1860s cut-steel components to 1960s Bakelite pieces. The combination of elements added a final touch to the edgy and unique looks of the Houghton girl – edgy, bold, chic, elegant, all at the same time.

See below for more images from the show.

*Photo credit: Kevin Tachman.