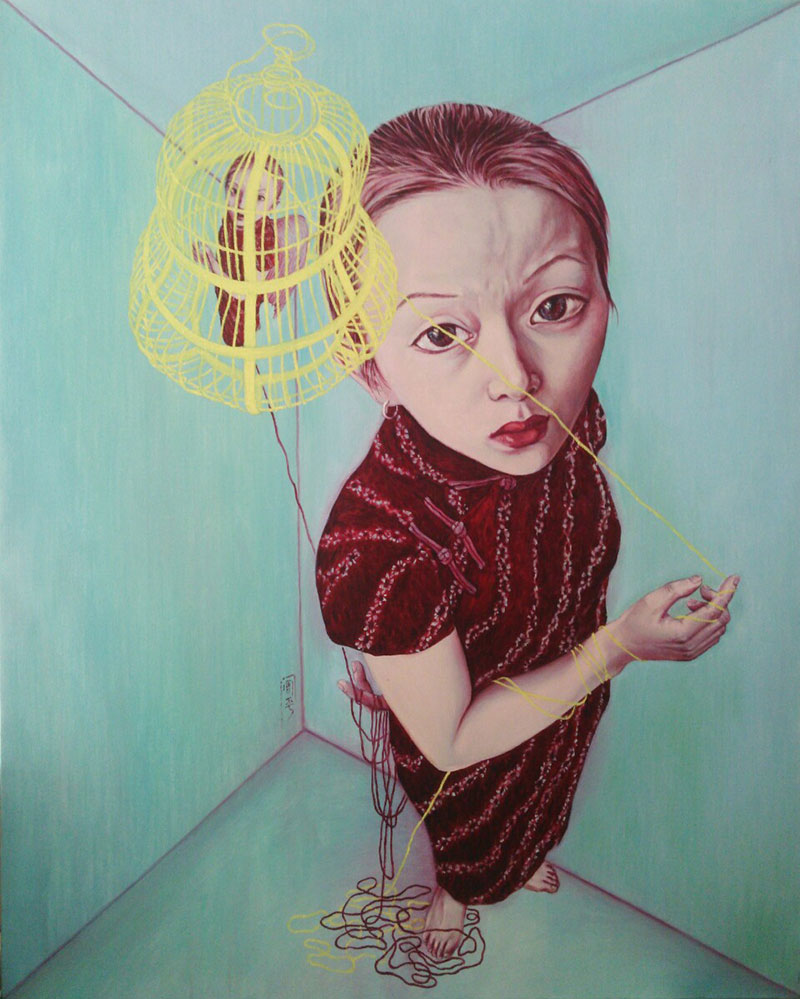 SPOTLIGHT ON: PING ZHOU
During designer Lisa Salzer's most recent trip to Japan, she had the pleasure of meeting talented artist, Ping Zhou. A longtime Barneys Japan customer, Ping attended the Lulu Frost trunk show in Yokohama, purchasing a handful of beautiful one-of-a-kind vintage pieces. Utterly impressed by Ping's uniqueness, we had to learn more about her.
*Read the Q+A below to find out more about Ping and her work.
Tell us about your background.
I'm from a southwestern city in China that has a long and traditional history. I remember drawing ancient, beautiful women as a child, concentrating on the details of women's accessories and clothes. l always dreamed of becoming a fashion designer but, instead, received my master's degree in oil painting from a Chinese university. After receiving my master's, I visited an art academy in Amsterdam in the Netherlands and have since lived in Japan, pursuing a career as an artist and an educator of art. I've won many prizes for my oil painting in China and Japan and have shown my work at group exhibitions in China, Japan, Spain, and Germany. I also have exhibitions in Ginza and Yokohama among other places, and host solo exhibitions every two to three years.
What is your aesthetic? 
I'm moved by creative, cultural, historical and individual components. I find them very beautiful. 
Tell us about your medium and what inspires you.
I use oil paints, but also watercolors, Chinese ink-wash paintings, installations, action art works, scenic art works and collaborate with musicians, dancers, etc. I draw inspiration from my memories and dreams as well as novels, poems, film, music and fashion. I also gather inspiration from all the beautiful things I see, hear, and feel. 
What is your favorite thing to draw?
My favorite thing to draw is haphazard or unsystematic dreams. 
An artist you admire? 
When did you first learn about Lulu Frost?
I learned about
Lulu Frost
from a Japanese fashion magazine several years ago. I found Lulu's
Plaza Number "8" Necklace
in the magazine. It was so unique and historical; I fell in love at first sight. 
Top 3 favorite people to follow on Instagram?
I haven't been on Instagram very long, but I'd say Lulu Frost is my favorite account to follow! 
How can people follow you?