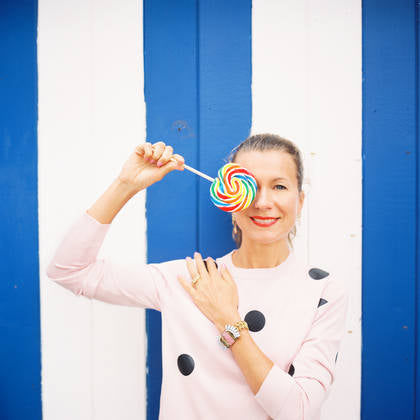 SUMMER MUSE: NATALIE JOOS
We couldn't think of anyone more qualified to introduce our Influencer Series than stylist/writer and founder of Tales of Endearment, Natalie Joos. A friend of designer Lisa Salzer and a distinguished fashion force in the industry, her playful yet sophisticated sense of style and personality embody the Lulu Frost lifestyle. We took a ride to Coney Island with Natalie and asked her to style her favorite Lulu Frost jewelry along the way. Her picks match her personality as she chose whimsical and colorful pieces like our Dada Drop Stud and one-of-a-kind 100 Year Earrings.
See below for a Q+A with Natalie and learn more about her take on summer, fashion and more.
*Photography by: Trent Bailey Cobb & Dara Kent-Cobb; Make-up by: Cassandra Garcia