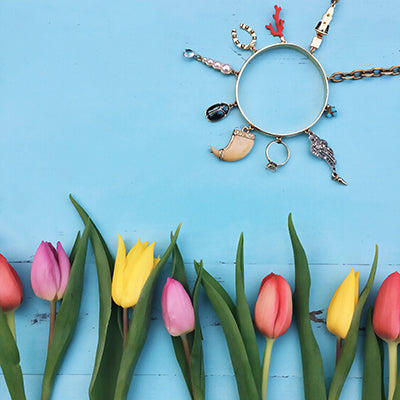 TRAVEL: SS15 TRAVELER SERIES #2
Inspired by the spirit of our SS15 Flora Fauna collection, the Traveler Series spotlights cool travel spots as well as tips and fun facts brought to you by influencers, Lulu staff and other friends of the brand during their time on the road. 
Second up? Marianne Hope, (@mariannehope on Instagram) is a native Norwegian, living in the Netherlands with her husband and 3 kids. She works as a freelance lifestyle and travel photographer for picturely.spoken and SeeMyCity. While picturely.spoken is a family and lifestyle photography business, SeeMyCity is Marianne's latest adventure; a travel and city marketing concept based on mobile photography and social media. Read below for a Q&A with Marianne.
How would you define your aesthetic?
I'm a "less is more" kinda girl. I like simplicity and I like colors.
Favorite place you have ever visited and why?
Oh, it's hard to mention just one place, I've been to so many lovely places and all of them have something special. Braunwald in Switzerland has got a big place in my heart because of its raw and untouched beauty. I feel very lucky to have friends with a holiday house there that we can visit again and again. However, I cannot fail to mention beautiful Norway, my home country, as one of my top favorite countries to visit.
How many countries have you stepped foot into? 
I've lived in 5 different countries, Norway, Switzerland, Germany, USA and the Netherlands, but I've visited more than 20 different countries and I plan to visit many more. :)
A favorite fun fact you've learned during your journeys?
It may not be a fun fact, but I have a fun story about the time we visited the UK for the first time. We traveled by car, 3 kids (age 5 to 10) in the back, taking the eurotunnel from Calais, France to Folkstone, UK. We wanted to make the trip exotic and exiting for the kids, so we made everything we saw along the way sound super interesting and special. When we arrived in England, we went: "Wow kids, we're in England!! Isn't this exciting? Look! We have to ride on the wrong side of the road now!" The kids were indeed very interested, watching everything they saw through the windows and then suddenly my son exclaimed: "Wow, look!!! English people!!!" Just as if he'd seen a lion or a tiger, that's how interesting English people can be ☺☺.
What I learned from this is that kids are easily excitable and you don't have to spend loads of money on exotic far-away places to please them. If you're on a low budget, you could take a trip around the neighborhood and still make it interesting. Traveling is what you make of it and if you start noticing the little things, any place will have something to excite you.
Favorite souvenir you've ever picked up along your travels and why?
I always love to look for seashells and beautiful stones wherever I go, but my best find ever must be this old razor, complete with vintage razorblade supplies stored in a beautiful box (pictured below). I found it at an antique market in Germany and I paid €0,50 for it!
Your favorite charm on the Traveling Long Pendant and what does it mean to you?
Must be the wing, symbolic for being free and able to fly/travel around the world. 
I chose the blue background because it complements the yellow in the necklace and makes it stand out. The round shape of the pendant with the different charms looks like a sun so I decided to make it work like one and together with the multicolored spring flowers; it looks like a happy spring day in Holland. Well fitting with the current season and the place I live and love.
3 things that are always in your travel bag?
My iPhone, money and my business cards (pictured below).
Top 3 favorite travel Instagram accounts to follow?
@ventureforthphoto
(relatively unknown IG account with amazing imagery of his exotic travels)
@thetrottergirl
(simple and aestatic lifestyle imagery of Eva Tsang's many travel tips)
@natgeotravel
(because they go to the most amazing places and because they cover it all) and so so many many more…..
You should really check my follower list on Instagram :)
One piece of advice for those who wish to travel the world?
Always bring your mobile phone. It's the best way to capture the little things you see and you'll never miss a shot. Sharing your findings on Instagram makes it even more fun and who knows, you might even make connections to local Instagrammers.